What a wonderful way to invite your little girl friends over for tea and cake. Any day is a perfect day for little girls to get together and feel royally special. Teatime is special for girls of all ages (even our ages).
Whether it's a birthday tea party or an everyday teatime princess party, it will be wonderfully special for the little invitees. A fairytale princess tea party birthday theme will thrill most any girl. Whether it's for little girls, tweens or sweet teens, a tea party can be elegant with fancy dresses and good manners.
The choices are endless; go cute, fun and very pink for little children, or a bit crazy. Think – Alice in Wonderland Mad Tea Party for older girls.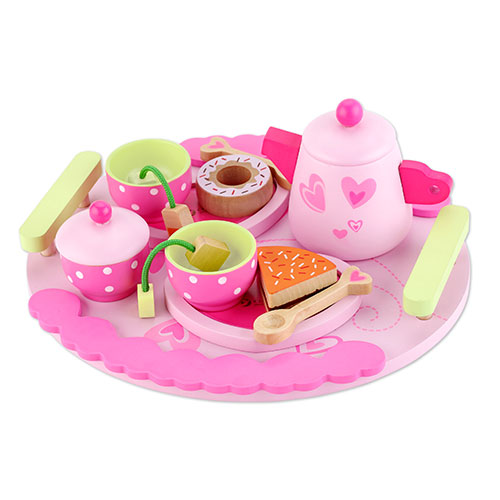 These lovely Tea Sets by Djeco are sure to make any tea party very special.
I'll look for my invite…